This mud cake base has been modified in so many ways, and it has never failed me yet. I've failed it a few times, but if you stick with the core basic ingredients and always remember to increase wet/dry ingredients to suit your variation, you'll get some amazing cake and dessert results. This recipe is gluten and dairy free as it uses nuts and fruit to keep it delicious and moist with just a splash of milk (I use almond) to keep it moist.
Ingredients
250g cashew meal
4 eggs
1/2 cup coconut sugar (or any raw, unrefined sugar)
200 grams dark chocolate (quality cocoa butter based chocolate, NOT vegetable fat)
1/4 cup almond milk
1/2 cup dark cocoa powder
1 cup chopped, dried dates. Set aside a few for the top of the cake as pictured.
1/2 cup chopped ginger. I use a really spicy kind, but any will do.
1 teaspoon baking powder
Method
Soak dates in a saucepan with about 1 cup of water, bringing to the boil before simmering for about 30 minutes or until dates are soft and the water has thickened. You may like to use a hand blender to smooth this into a paste, or use as is. Add ginger, stir, turn off heat and allow to cool.
Melt chocolate in a bowl over a water bath, stir in coconut sugar and allow to dissolve.
Stir through dates/ginger mix and almond, then set all aside to cool.
Whisk eggs in a separate bowl. Add to chocolate mix when cool and whisk.
Stir through dry ingredients.
Pour mixture into a rectangular loaf tin, lined with baking paper, and bake for 50 minutes at 180C, rotating throughout.
Allow to sit for an hour before removing from tin.
Serve
It's a cake and a dessert, so can be served as either.
Add coconut ice cream or yoghurt for a dessert treat that is still dairy free
Heat and serve with Berry Coulis or fresh berries
Cut and serve with coffee or tea, ideally a fruity berry tea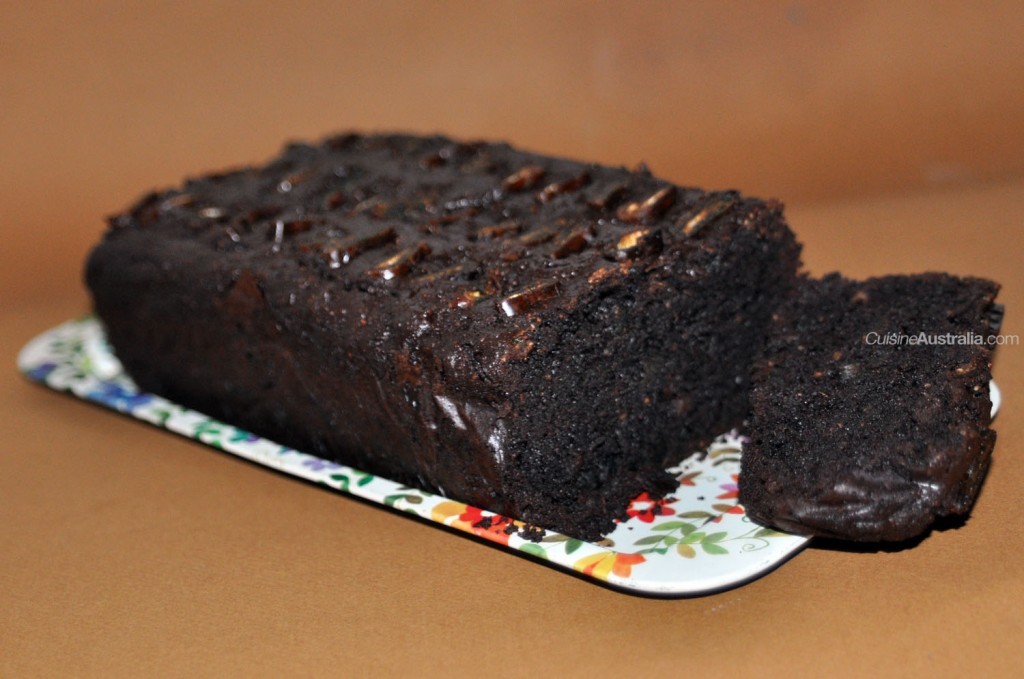 Date & Ginger Mudcake