Christmas time comes around, and there's always a request for a glazed ham in our household! This recipe is a simple but effective way to give an extra burst of flavour into a pre-cooked ham. If you are wanting to cook your ham from scratch, follow a recipe which involves boiling it in a pot of salt and water. I usually opt for a pre-cooked ham so I have room in my kitchen to cook other food.
Cooking a ham from scratch requires significant extra work, often half a day cooking time and a large pot with a lot of fridge space to store it overnight. I selected a pre-cooked piece of premium leg ham, off the bone, which will feed double the number of guests I am feeding. This time I had 8 guests and purchased a 2.5kg leg of ham for about $30 from Costco. This gave us each at least 2 slices and half of the ham remained for Boxing Day leftovers.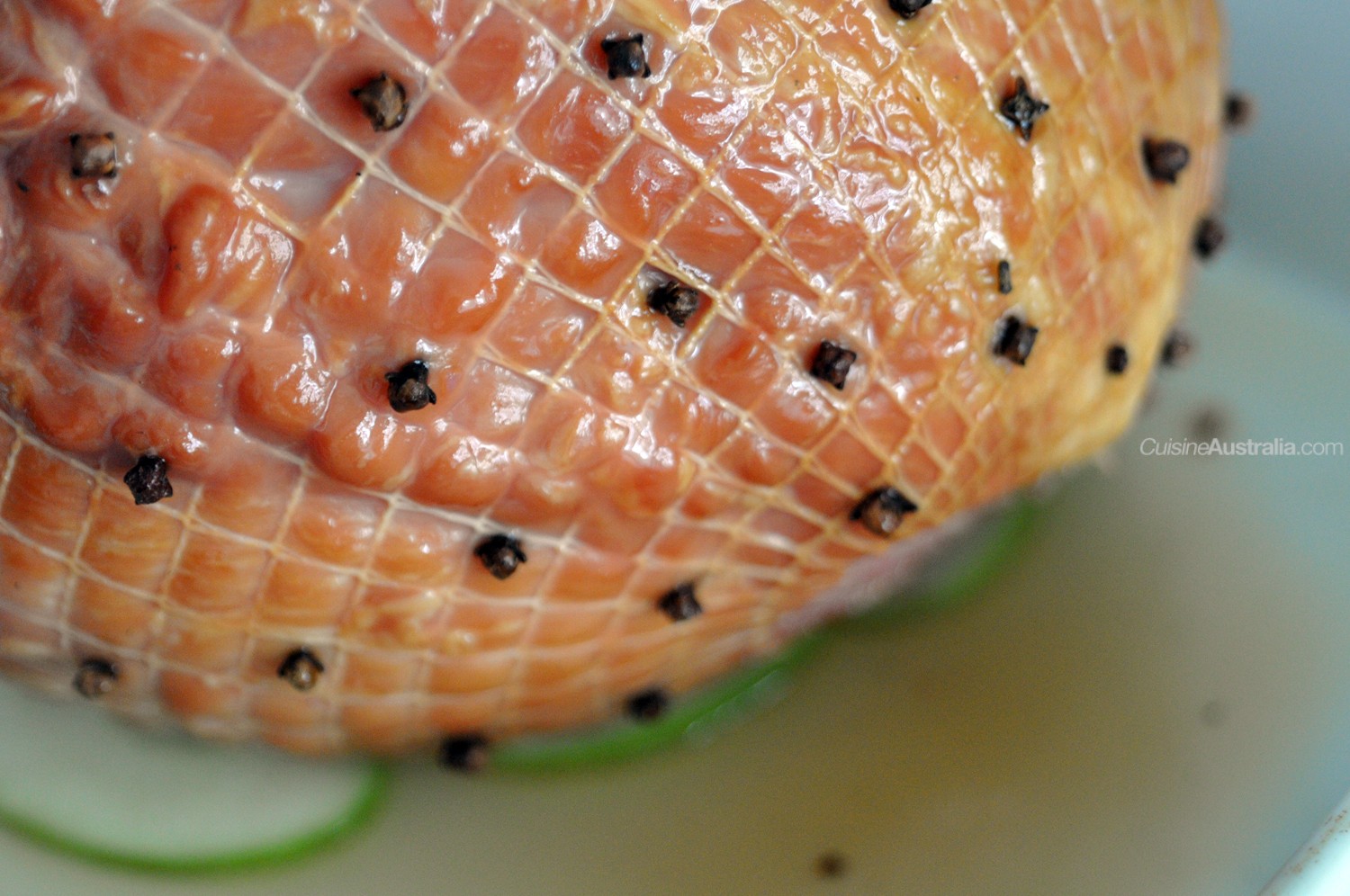 Ingredients
1/2 cup maple syrup (pure maple syrup, not flavoured syrup)
About 30 cloves
1/2 green apple
2.5kg pre-cooked/cured ham
Method
Slice apple into thin pieces and place under the ham, and into any holes or gaps you can find
Press cloves evenly into the skin. These can be removed before cutting & serving or left for guests to remove
Place ham in large baking dish and pour maple syrup over the top, trying to cover as much surface as possible
Using a brush or large spoon, scoop the maple that has dripped into the baking dish over the surface ensuring it is all covered
Bake for 20 minutes at 160C, then remove from oven and baste again with pan juices. The maple will have started to thicken and the apple has softened, mixing with the salty ham water creating a sticky baste.
Bake for 10 more minutes and baste again, repeat twice taking your total cooking time to 50 minutes for 2.5kg (20 + 10 + 10 + 10) basting between each set of 10 minutes. This continued basting turns the sticky apple, clove, maple and ham flavoured juices into a sweet, candy like coating as it cooks.
Rest for 10 minutes, serve on a platter with a knife and carve at the table to release the aroma and tantalize your guests!