When you're first trying to eat healthy, it seems like you are being punished and all the tasty things taken away. There's a couple of simple ways to avoid feeling deprived, and that is to allow yourself a wide range of good fats (as fat carries flavour) but increase your intake of vegetables, in particular the green ones. Bacon really helps you get used to the flavour and overcome that 'you don't make friends with salad' mentality.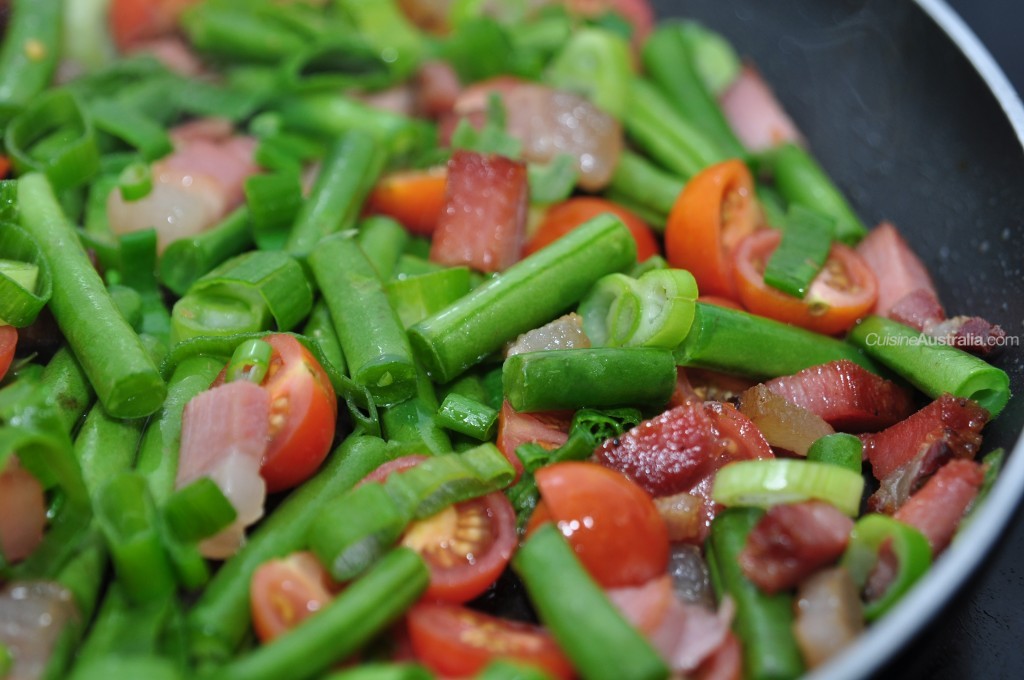 Ingredients
Exact quantities of each ingredient are not important in this recipe and are used as a guide for a meal for 2 people
2 cups green beans, topped and tailed and cut into 3cm pieces
3 large schallots with lots of green, cut into 1cm pieces
10 cherry tomatoes, chopped in half
2/3 cup diced bacon without too much fat
2 tbsp pesto, or if not available use 1tsp chopped garlic
Method
Fry off bacon without any added fat in the pan, draining until it is starting to crispen on the outside
Add in the beans, tomato and eschallots, stirring until all ingredients are coated in bacon fat
Remove from heat and stir through pesto
Serve with a dollop of whole egg mayo on top. DELISH!